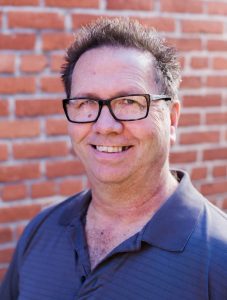 The Web Scientists is the brainchild of Michael Mahony, Chief Web Scientist. He has been in the technology field for more than 30 years. He has worked in all aspects of technology from support, network engineering, customer service, governance planning, strategic planning, IT management, IT executive leadership and programming. He wanted to create a company that utilizes a scientific approach to putting out applications and handling technology issues. That's when The Web Scientists was born.
Michael sat down with his founding leadership team and came up with processes that would differentiate The Web Scientists from any other company that does technology services. He started with a detailed onboarding process for employees and contractors. He and his team crafted this process so that nothing was left to the imagination. All the skills and technical approaches were outlined in the onboarding process. Each new employee or contractor must review the onboarding process and must adhere to the approach outlined at all times while working with The Web Scientists. This includes things like client interaction (which includes a minimum response time for answering client questions/inquiries), code reviews (we do them on every project we work on), testing procedures (nothing goes to the client until it has been thoroughly tested first) and internal communication processes (Slack, email, ClickUp).
Once the onboarding for employees and contractors was completed, Michael and his team sat down and created an onboarding process for clients as well. This onboarding included capturing contact information, contract signing and how to gather requirements to make the customer's experience top-notch. Every customer is provided with a workspace in ClickUp. They are given a contact at The Web Scientist who will handle all their technology needs. The customer is provided with a document that explains how billing and invoice payment works. Once a customer has been brought into The Web Scientists' onboarding process they understand exactly who and what they are dealing with.
"I want my customers to feel important and like their needs are our main focus," said Michael about this process.
Michael's team works tirelessly to ensure that customers are taken good care of at all times. This focus on both sides of the business (customer and employee/contractor) has made The Web Scientists a very successful technology services company. Under the guidance of the Chief Web Scientist, Michael Mahony, The Web Scientists is currently focused on:
Technology services

Web application development
Mobile application development
Netsuite integration and customization
Salesforce customization
Third-party integrations
Graphic design
Project management

Audio engineering

Podcast editing
Podcast launch services
A solid podcast network
Podcast consulting

Client assistance

Social media management
Virtual assistants
Social media marketing
SEO
SEM

Business advocacy
If you want a quote, get in touch with a Web Scientist today.