Your Virtual CTO takes on very specific WordPress development projects. We have limited our scope to ensure you get the best work possible.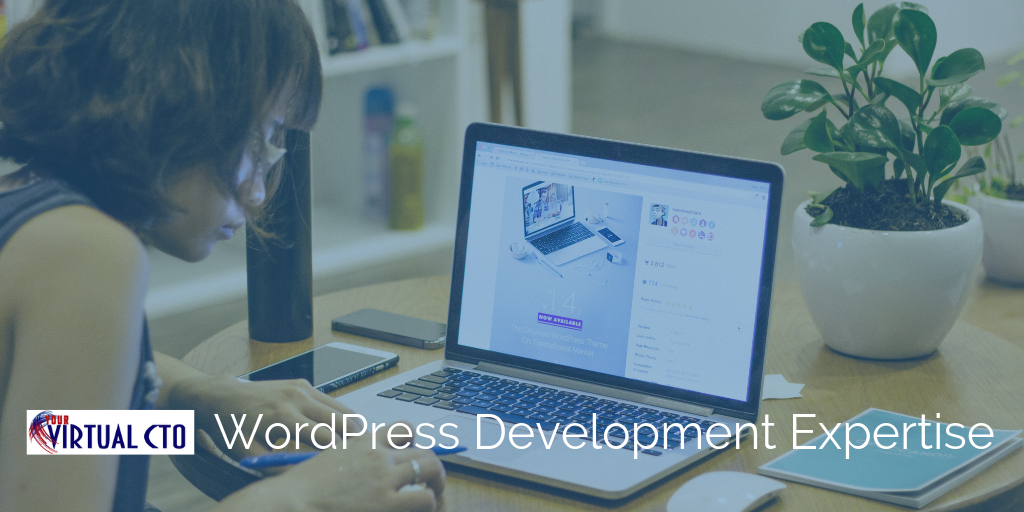 WordPress Development
WordPress is a very popular CMS platform for businesses because it can create a very simple or very complex website.
Your Virtual CTO specializes in the following types of WordPress development:
Large website projects with a budget of $10,000 USD and higher
Custom WordPress plugin solutions
Extending existing WordPress plugins to add features you need
Custom WordPress themes from scratch
If you need a smaller WordPress site built, we strongly recommend our technology partner, VP Virtual Assistants, for those projects. They use the same high-quality approach we do and handle the smaller projects at a great price.
Larger WordPress Projects Explained
While WordPress is generally used for smaller and simpler websites, it is a powerful platform.
Your Virtual CTO is skilled at using WordPress as the base platform and can customize the entire platform to suit the needs of a larger application. It can often save you money over a completely custom solution.
If you are wondering what approach is best, fill out the request form below and we will discuss it with you.
Get More Information About the
WordPress Development Services
Complete the form below and we will get back to you within 2 business days. Be sure to describe your needs in detail.