Most people understand the basics of how to use Google. They type something in and Google returns millions of matching items. They then scroll through looking for the most relevant. They should be using Google Advanced Search.
Did you know Google offers Advanced Search? You simply go to http://google.com/advanced_search and fill in the very easy to understand form.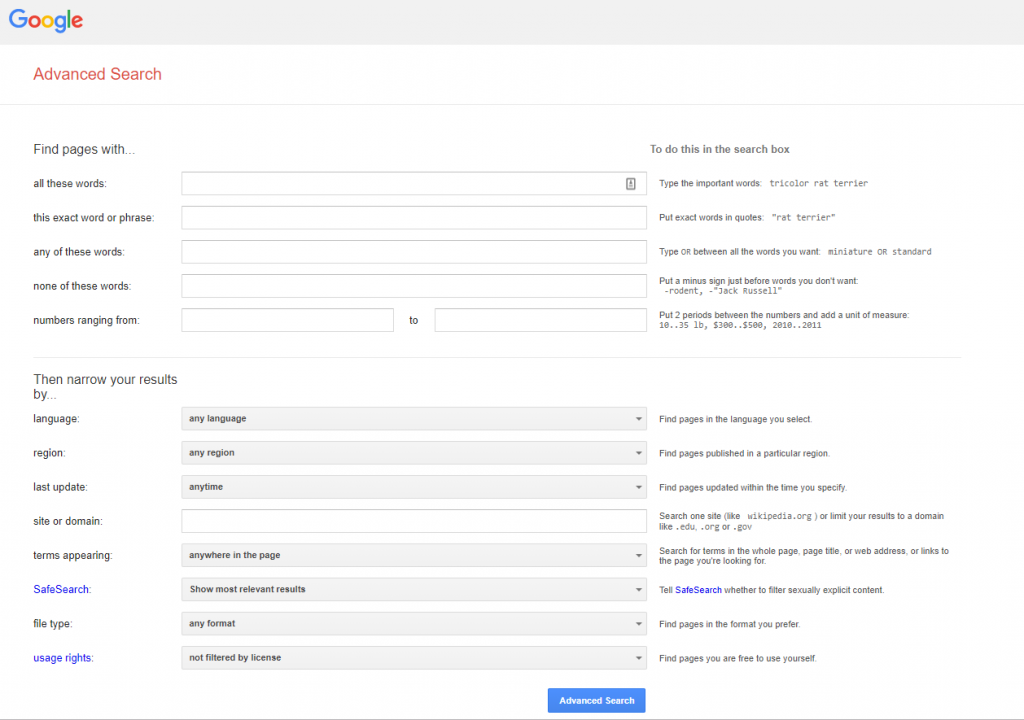 This is one way to get more granular Google results. In a future article I will discuss how to do even better searching with boolean operators and similar things.
Like what you see? Let The Web Scientists create similar videos for your marketing efforts. Get in touch today!