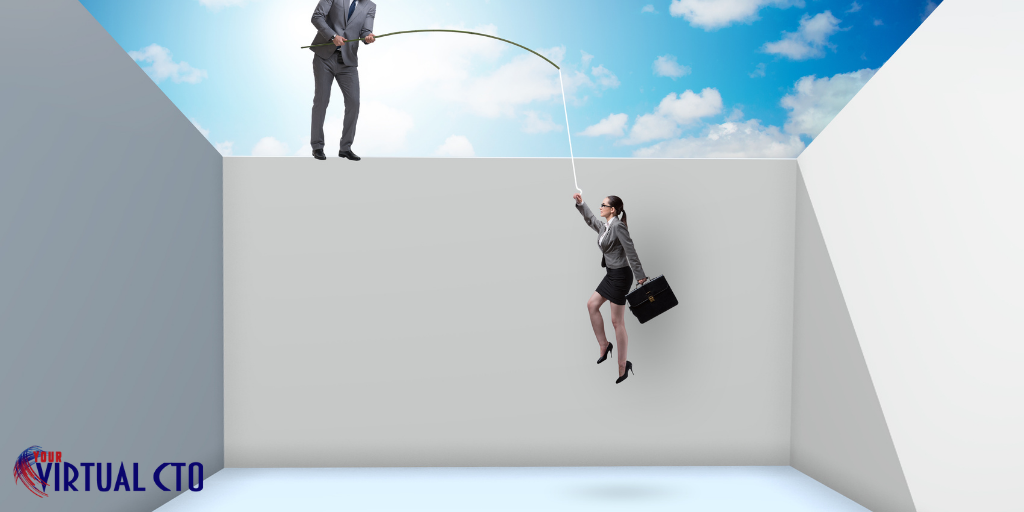 Every small business owner and entrepreneur started with a vision. A business coach will guide the business owner in running a business by clarifying their business vision, and their personal goals fit their vision. A business coach takes a business from where it is now (usually stuck and not scaling) to where the owner wants it.
Actionable Plans
Most smart business owners take the time to understand why they want to reach the growth goals they have set. They analyze why those goals are important to them personally and their ultimate impact on their lives. Business goals linked to the owner's dreams, goals, and plans are the most effective. Without that, there will be no strong desire to reach the goals as set by the owner.
Once a business coach understands the owner's desires, they help plan and prioritize the goals and strategies required to bring the business closer to its goals. The coach will meet with the owner regularly to make sure they meet their commitments.
Coaches bring a vast array of experience to the relationship. Using that experience, they guide the owner in creating a roadmap to help them reach their goals.
The Smart Coaching Program excels at defining a roadmap based upon Your Virtual CTO's proprietary Technology Accelerator Roadmap process. The purpose of this process is to increase revenue and profit. Through a meticulous and detailed approach, TAR will bring you a guaranteed increase in profit. Coupled with The Smart Coaching Program, the business owner will move up several levels.
Owner Accountability
The critical component of business coaching is the accountability it creates. A business coach won't do the work for you. Instead, they will keep your eyes on the prize. They continually prod you into remembering why your goals are essential. They are someone the business owner can use as a sounding board. At the same time, they will act as a mirror, reflecting the business and personal blind spots that exist.
A bug part of a business coach's job is to create key performance metrics (KPIs) that create transparency in meeting goals. This transparency makes a strong sense of accountability for the business owner.
Business coaches are at the center of many great success stories. One thing that The Smart Coaching program does to make you more effective is to help you create a business advisory board. The owner consults this advisory board when making difficult decisions. They help the owner decide the next steps.
Fork In the Road
If you're a business owner without a business coach, now is where you face the fork in the road to success. You can continue to try to solve your problems on your own, or you can lean on a business coach's experience. The decision is entirely up to you.
The Smart Coaching program makes it so easy for you to take the plunge. We offer a complete risk-free 5-week trial. When you sign up for The Smart Coaching program, you get 5 full free, no-obligation coaching sessions. We hold Nothing back. You receive the same great advice you would get as a paying customer. During the 5 sessions, you receive actionable things to change your business and your life. If you want to know more, download our smart coaching manual.

All you need to do is sign up for an exploratory call. There will be no pressure. We will lay out for you the ways The Smart Coaching program can help you.
Listen to this Article