Graphic designers are known for their creativity and design skills. But they also possess analytical and problem-solving skills that can contribute even at the first stage of planning.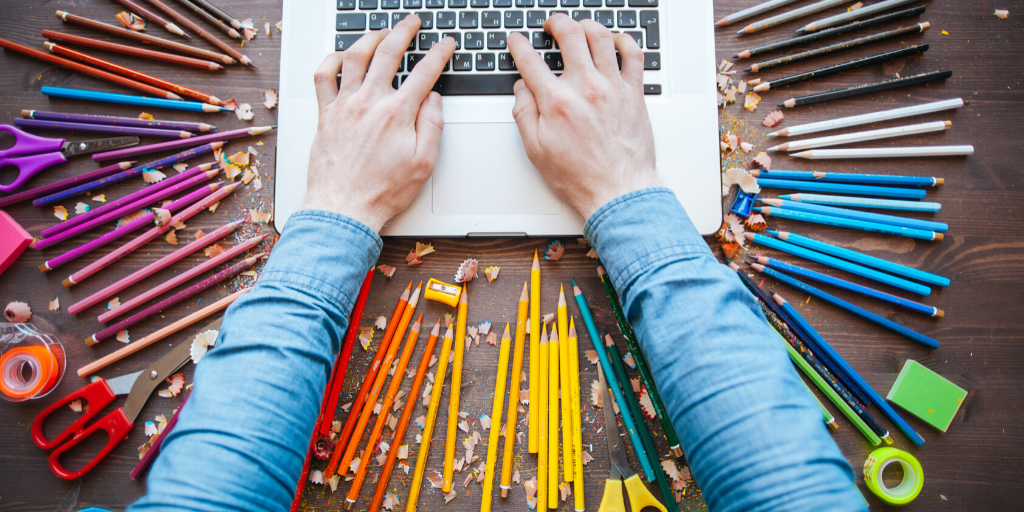 Freeman Thomas, the product design strategist who has worked with Porsche, Volkswagen, Chrysler, Audi, and Ford, once said:
"Good design begins with honesty, asks tough questions, comes from collaboration, and from trusting your intuition."
Regardless of the industry and business segment, planning involves a lot of individuals and hours of discussion, to meet that quota, deliver that service, and satisfy that customer. Involving your graphic designer is highly recommended. Getting their inputs at the early part of planning can transform your branding and marketing strategy.
Skills and Expertise Matter
Graphic designers use distinct software programs such as Adobe Illustrator, Adobe Photoshop, CorelDraw, Adobe InDesign, and QuarkXPress. These can be self-taught, but it sure helps to have the basic theories that professional designers learned and practice. They are exposed to different visual arts, typography skills, images, and layout techniques that help build collateral materials and assets. Logos, brochures, websites, magazines, posters, and a host of other products are just a few examples of designed items we come across daily. They know the best medium and approach to delivering your message to your market.
The Crucial Skills of a Graphic Designer
Creativity. Increasing and evolving creativity to create unique designs
Typography. Combining readability and creativity well
Adobe Creative Suite. Adept and updated
HTML and CSS. Java and C++ is a bonus
Storytelling. Nurturing your audience and improving engagement
Communication. Getting the message across using different mediums and approach
Branding. Stand out in a sea of noise and let people find you
Project Management. Organized and respectful of clients' time and budget
Conversion. Putting User Experience on top
Analytical. Able to examine how their work will be perceived by the customers
Keen eye for details. Can criticize their own work, too

Why Add an Expert?
Graphic Designer Builds Credibility
Graphic design builds consistency and in turn, builds credibility. As you provide more content that helps solve problems, you also build a larger following, and trust in the brand rises.
Graphic Designer Increases Traffic
Social media and the internet love graphics. Creative designs have the power to attract people. A well-designed and attractive website, for example, reflects the expertise, authority, and dependability.
Graphic Designer Builds Relationships With Customers
Your visual content as seen on various collaterals reflects the company's culture and values which slowly draw customers who eventually build a relationship with you.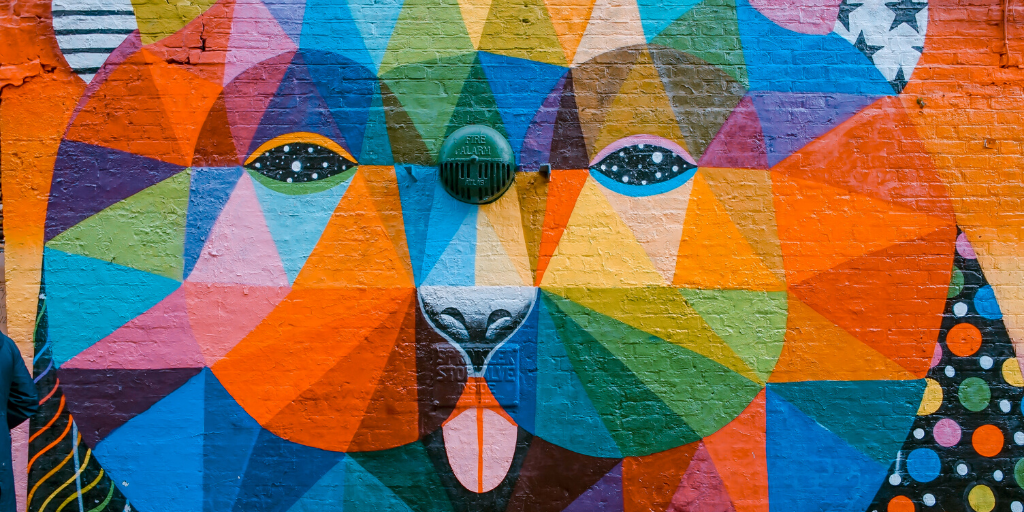 Graphic Designer Saves Time
Know when to delegate. But do not micromanage, making it the graphic designer's worst nightmare. Let him do his job so you can do yours.
Graphic Designer Saves Money
Benjamin Franklin was serious when he said that time is money. And which businessman would think otherwise? Experts work fast and efficiently. Expect fewer revisions, fewer emails, and phone calls. Fewer distractions too.
Graphic Designer Supports the Customer Journey
From awareness to building the trust, to conversion, up to building a relationship and recommending your products and services, graphic designs support every stage of the customer journey.
Human Brains are Visual
Graphic design, as defined by Wikipedia, is the process of visual communication and problem-solving through the use of typography, photography, iconography, and illustration. The field is considered a subset of visual communication and communication design.
The average customer attention span is 8 seconds and 94% of customers will leave a website with poor graphic design, according to a few studies.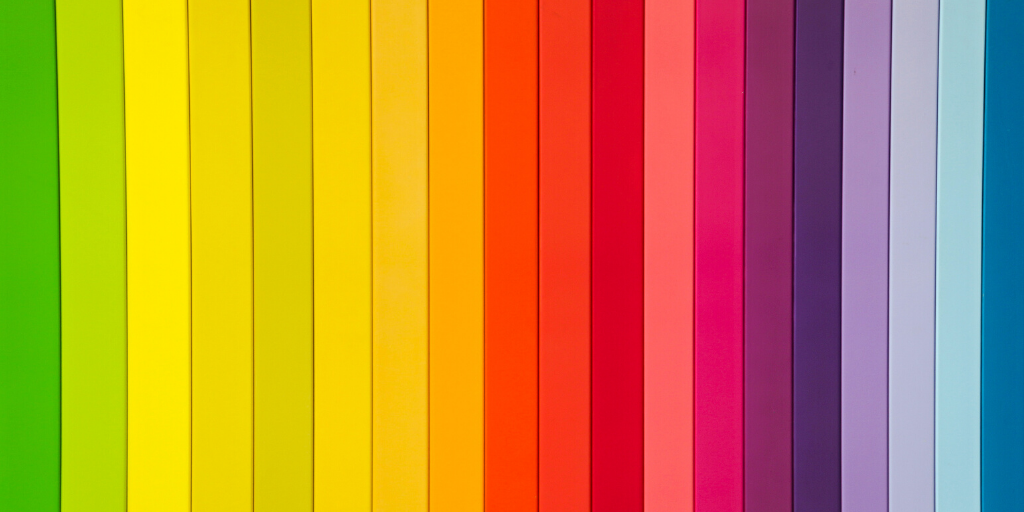 A survey done on 100 sites with 2,440 comments resulted in 46.1% of respondents saying that they evaluate the credibility of the website based on the design and how it looks rather than its features.
Design is a funny word. Some people think design means how it 'looks,' but of course, if you dig deeper, it's really how it 'works'.

Steve Jobs
Gestalt Principles
Principles in 1920 psychology explaining how individuals see objects through patterns, grouped elements, and simplified images. This was soon used by graphic designers to create logos and campaigns. Gestalt helped designers organize information and improve delivery.
Elements of Visual Content
Appeal
Designs are used to attract and engage customers.
Comprehension
The brain can interpret visual content faster.
Retention
The images that we see connect with the images that are stored in our long-term memory.
The Demand for Visual Content Is Increasing
According to a study, 80% of your target market will rather watch a video than read a written content. Even with B2B segments, 95% of buyers prefer visual content. There is a heightened demand on web, UX and UI designs, animation, VR, 3D, and digital media in general.
Graphic designers started to offer web design in the early 90s as the need for company websites increased. Although graphic designers originally specialize on collaterals for print, the design principles have been found applicable to both print and digital platforms.
Visual design is another title or discipline focused on the overall visual look and feel of the website, apps, and other digital spaces. There is a thin line between being called a visual designer and a graphic designer.
Paola Antonelli, art curator, was quoted saying, "Designers may be the true intellectuals of the future. " Graphic designers are expected to be always evolving, in the know, and adept of the various existing and latest software and tools. This allows them to perform the jobs expected from visual designers.
Graphic design will save the world right after rock and roll does.

Art Director David Carson, Ray Gun rock-and-roll magazine
Now, this quote may not necessarily be true but graphic design does play a major role in the business environment because it increases product appeal within competitive markets. It builds a connection between companies and their targeted audience, retains customers and their trust, and overall, builds future business. Great designs set companies apart that can either make or break a business.
Graphic designers should be considered as a priority in your sales and marketing plans because you'll not only be investing in the design but also your company's future.