Marketing is the only business method to introduce your brand to your audience. However, traditional marketing, done through newspapers or television, can be costly but not promising. These high costs are why most small businesses resort to marketing through social media.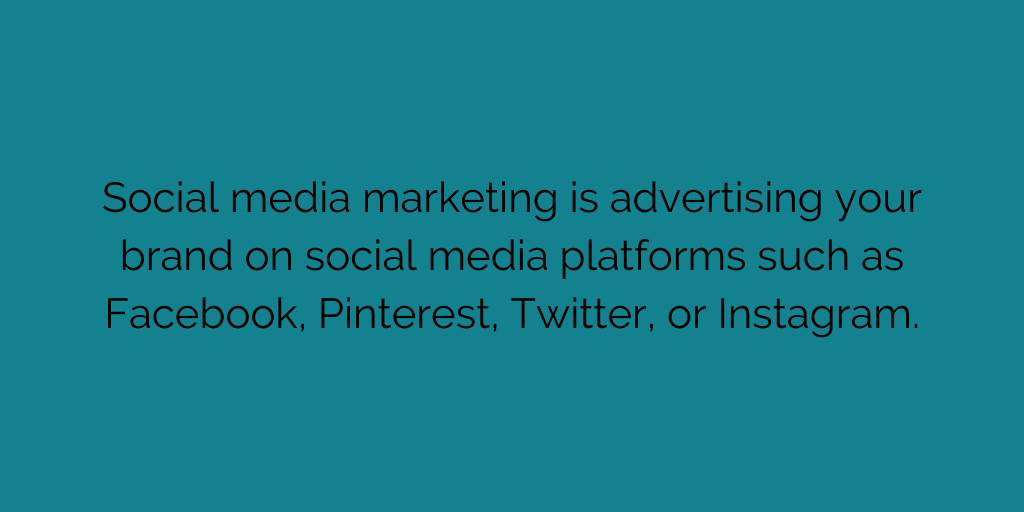 Social media marketing is advertising your brand on social media platforms such as Facebook, Pinterest, Twitter, or Instagram. It is one of the most, if not the most, practical and versatile methods businesses can use to reach their target audience. This approach boosts sales over time. What makes social media marketing so effective that 97% of marketers employ this strategy? Here are ten reasons why.
Your Customers Use Social Media
Marketing is all about exposure, exposure, exposure! Your brand gets more recognition and can drive more sales when it gets seen by more people. And guess what platforms most people are always scrolling? Social media.
Sherpa Marketing has conducted a survey which revealed that about 59% of people access social media either every day or almost every day. That is a lot of exposure you are not getting if you are not utilizing social media to market your brand.
Just by being active on these mediums, you can quickly form lasting connections with your target audience who use these channels very often. Social media marketing is actively pursuing your audience instead of waiting for them to come to you.
Social Media Marketing Complements SEO
Social media presents great opportunities to increase inbound traffic into your website. Each compelling content you post to your social media profiles is an open door for your customers to visit your site. Once a person clicks on your content and visits your website, it is an opportunity for you to convert.
Your activities on social media must be consistent, engaging, and should add value to your target audience. In this way, you will prioritize both quality and quantity.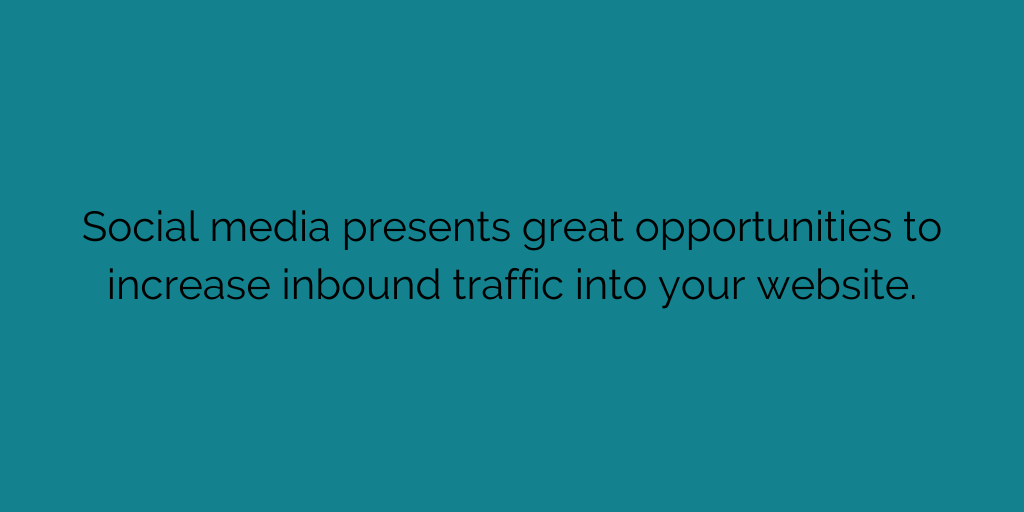 The more quality content you post on your social media profile means a higher likelihood of generating new leads you can direct back to your website. By highly optimizing your website for conversion, it will just be a matter of time for these new leads will be converted to customers.
Even though the ranking factors in search engines change all the time, it is a safe bet that a reliable, credible, and authoritative social media presence will aid in a better search engine rank. According to SEMrush, posts with more shares have higher visibility, traffic, and inbound links. The more tweets or likes your content has, the more valuable they are. In the end, it increases brand awareness and traffic into your site. The more traffic your website receives, the higher its search rankings may be.
SEO-wise, it is also imperative to note that should your audience search for your brand using a search engine, your social media profile may show up. If it is outdated, a potential customer may take their business elsewhere. One thing is clear: consistently post quality and engaging content on your social media.
Each Social Media Contains Specific Audiences
Social media marketing allows you to target specific audiences strategically. Rather than blindly shoving your brand out there for everyone to see, you can target particular audiences that are likelier to become leads.
A perfect example of this idea is Facebook ads. This feature in Facebook allows you to identify new potential leads. You can set precise parameters that define your targeted customers through the ads platform. What Facebook does is then display your advertisements to their users that exhibit the same behavior you have set in your parameters. The more relevant traffic driven to your site, the better you can improve the results of this method by providing more accurate settings to Facebook ads.
Marketing Through Social Media is Cost-Effective
One of the biggest reasons why small businesses prefer to market through social media is that it does not cost as much as traditional marketing does. Just by regularly posting quality content on social media platforms, you can market your brand more effectively than slapping it on a newspaper page. Even only a few hours a week of creating and publishing content, and connecting with your audiences on social media platforms can yield noticeably remarkable results.
HubSpot reports that as much as 43% of marketers spend only six hours of effort on social media per week and still increase the traffic into their websites.
[mailerlite_form form_id=2]
That is very different if you try marketing your brand through the traditional means of a newspaper. Traditional marketing may require a considerable investment, which does not guarantee a good return. Here are a few reasons why social media marketing is a lot more cost-effective than traditional marketing.
Published ad content on social media stays longer than in newspapers. If you post an ad in your local newspaper, it can only yield potential results if your target audience sees it on the day it is published. If you need to reach the same people again, you will need to create, print, and run new ads for more costs.
Printed ads cost more. Depending on the amount of exposure you want to get, printing, and running ads, the traditional way cost more. For such ads to be as effective as possible, they have to occupy a larger newspaper space and have to be in the front pages – the right combination for money down the drain.
Social Media Adds a New Angle to Your Brand Perception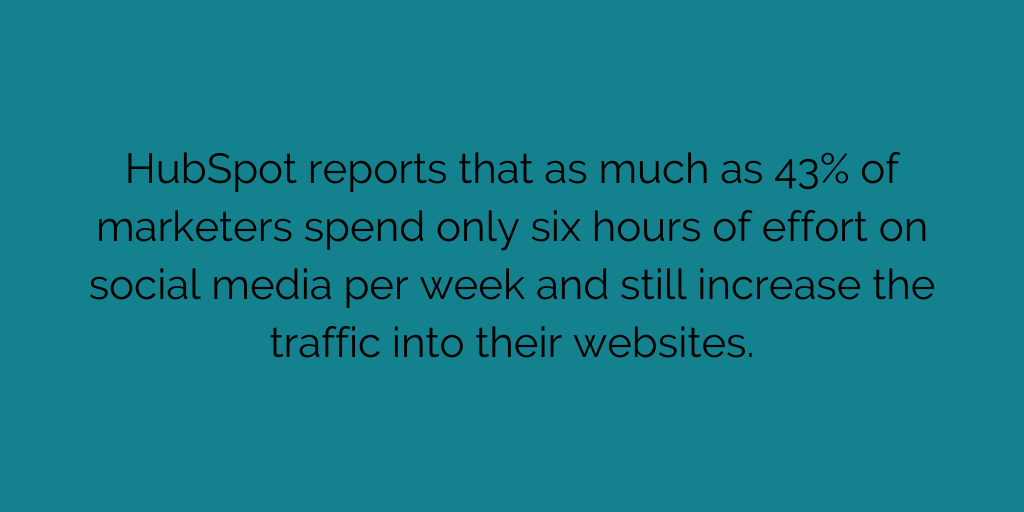 Since social media platforms aim for people to interact with each other, you can bring a more human component to your brand. You can better utilize this advantage by effectively adding conversational warmth and humor to your content. What you want is to integrate personality into your brand permanently. Here are a few tricks that are proven effective in adding character to your brand.
Post as a person instead of a brand. The entire structure of social media is human interaction. It only stands to reason that your audience will more likely interact with your brand if it posts as a human instead of a soulless business, doesn't it?
Relate to the audience. Use humor. Use conversations. Be witty and creative. TALK to your audience.
Social Media Marketing Builds Brand Loyalty
Interaction through social media builds a healthier, more satisfying relationship with leads and customers. Your efforts develop into loyalty to your brand over time. In a way, this shows your customers that you care about them. It shows them that they are not just a source of profit or leads. It sets you apart from your competition that does not seem to care about customer satisfaction and service.
Your Customers Rely on Recommendations on Social Media
The opinion of a group is a compelling and convincing force. In terms of marketing, it is an effective way to spread the word that your brand is impeccable – and it doesn't hurt that it is free. Having good reviews on your social media profiles recommend you to the peers, groups, family, or co-workers of your satisfied customers.
What is excellent about the word-of-mouth marketing you can do on social media is that it is not only effective on the associates of your customers. According to a study published by ScienceDirect, social media users are just as likely to trust recommendations from strangers as from friends and family.
Consumers not only trust reviews on social media but seek them out before deciding on a purchase. Given this fact, you should encourage your customers to leave your brand good reviews on social media and recommend it to others.
Social Media Marketing Builds Brand Authority
The more value you provide to your customers on social media, the more you display your expertise to leads and potential customers. A desirable effect of this is positioning yourself as a trustworthy leader in the marketplace.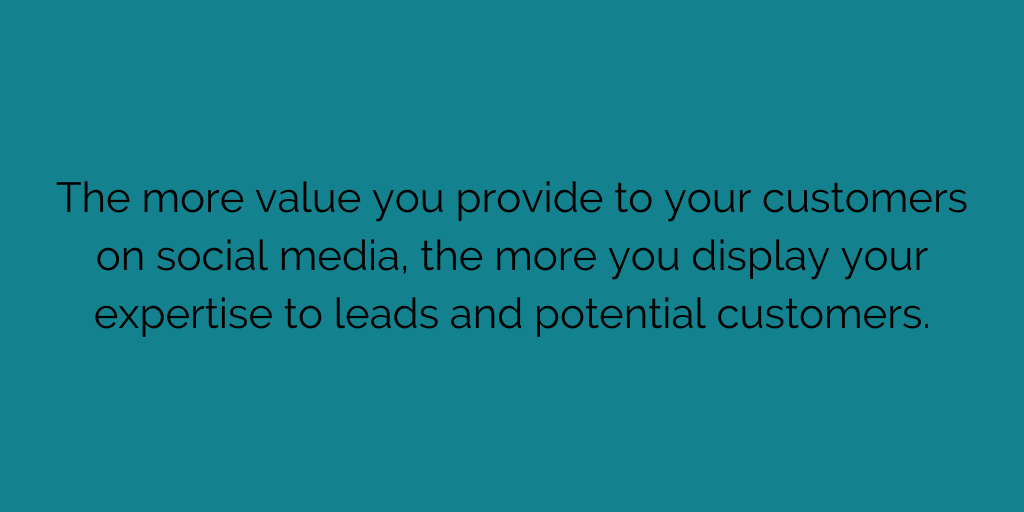 The more your customers share, like, tweet, or talk about your brand, the more it signals others that your brand has value. Sharing inspires potential customers you didn't know you have to check out your brand. Consistently building up your brand authority through social media will generate new leads, inbound traffic, conversions, and loyal customers over time.
Consumers are More In-Tune to Brand Messages on Social Media
According to MarketingSherpa, as much as 95% of people aged 18-34 follow a brand through social media. The key to building a good following on social media is providing value. That is all there is to it. Social media marketing is all about delivering value!
Try it for Yourself
Social media marketing is as effective as any marketing strategies come. It allows you to:
connect to your audience
build a persuasive brand authority
spread your brand to relevant consumers
build brand loyalty among your customers and,
increase leads, traffic, and conversions
All of that for a fraction of the time, effort, and money you would have to invest in traditional marketing.