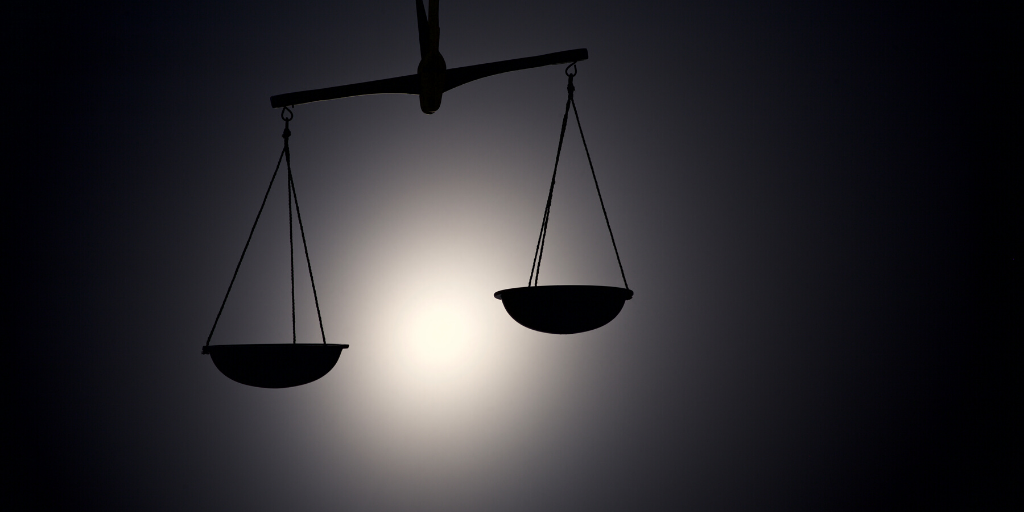 One of our most successful products at Your Virtual CTO is The Technology Accelerator Roadmap Coaching System (TARCS). Our customers who have gone through TARCS have seen an average of a 27% increase in profit each year. What's great about TARCS is that it has a compound effect—increasing year over year profit over and over again.
UNCOVERING THE FAT
TARCS takes a business through a discovery process that will identify the fat that can be cut. In some cases what is identified by TARCS will simply confirm what the client already suspected, but in the majority of cases, TARCS will find more fat than the client ever thought existed. This gives most clients a slap in the face. Their own ignorance of their situation becomes a powerful example of what happens when you try to manage the technology engine of your business without the professional knowledge to do so.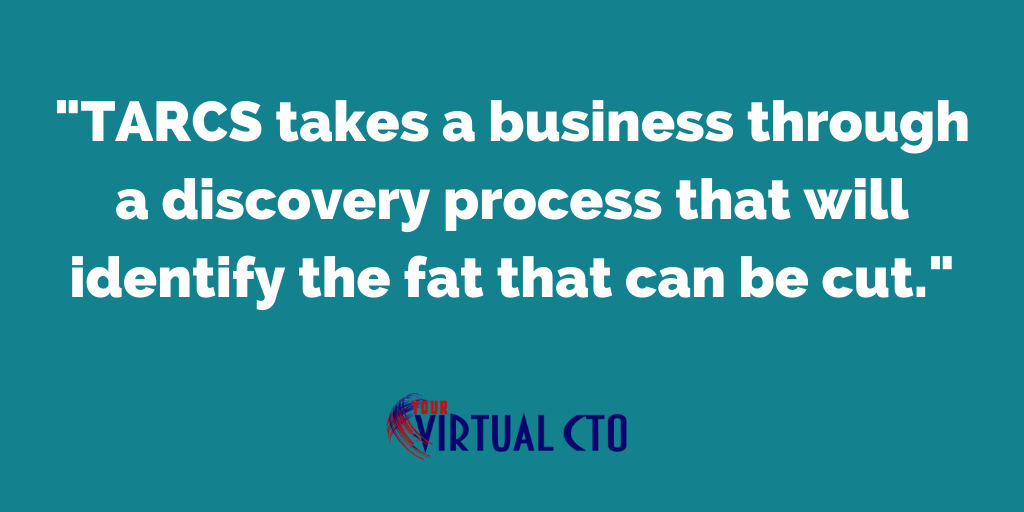 Our clients find that the experts at Your Virtual CTO know how to uncover the fat that most people would miss. This creates growth in areas of a business that most clients didn't know existed. The approach used surprises most clients because it is so simple, yet so unique at the same time.
ACTIONABLE STEPS TO SCALE YOUR BUSINESS
Upon uncovering the fat, TARCS will reveal steps that our client can take to create growth in their business. These steps will both generate more revenue and increase the profit margin. Our experts teach our clients how to properly execute the steps toward accelerated growths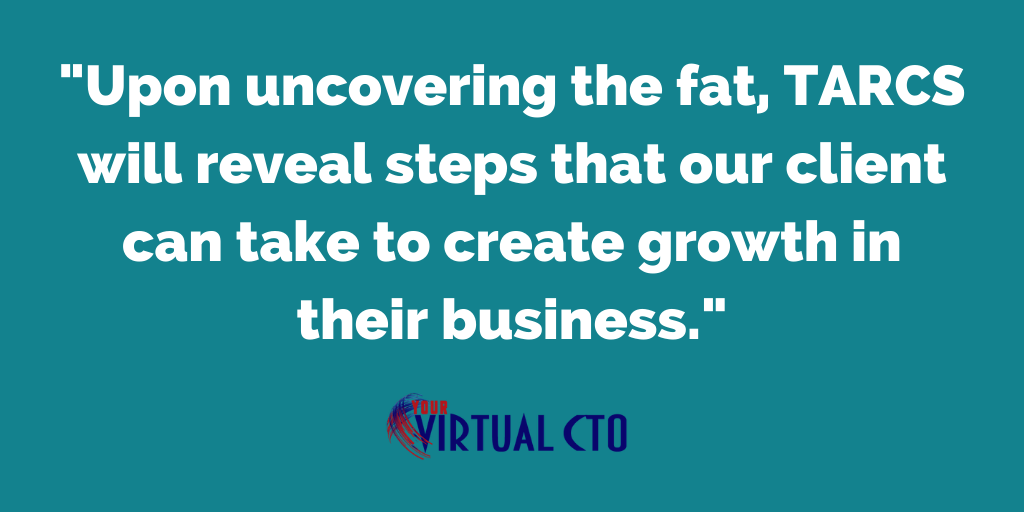 SCALE YOUR BUSINESS WITH INCREASED REVENUE AND PROFIT
One client was given a list of 12 actionable items after getting through Step 2 of TARCS. They executed each step according to the plan our experts set up and they saw an immediate bump in their revenue due to increased conversions. By month 3 they had doubled their revenue while increasing profit by 21%. Yes, this client went from $15,000 per month and a 5% profit to $30,000 per month and a 22% profit.
Do you think the client was happy with the extra $5,800 a month in additional profit? What do you think happened to our client when they reinvested that additional profit into their business? If you guessed "they grew even more" you are 100% correct!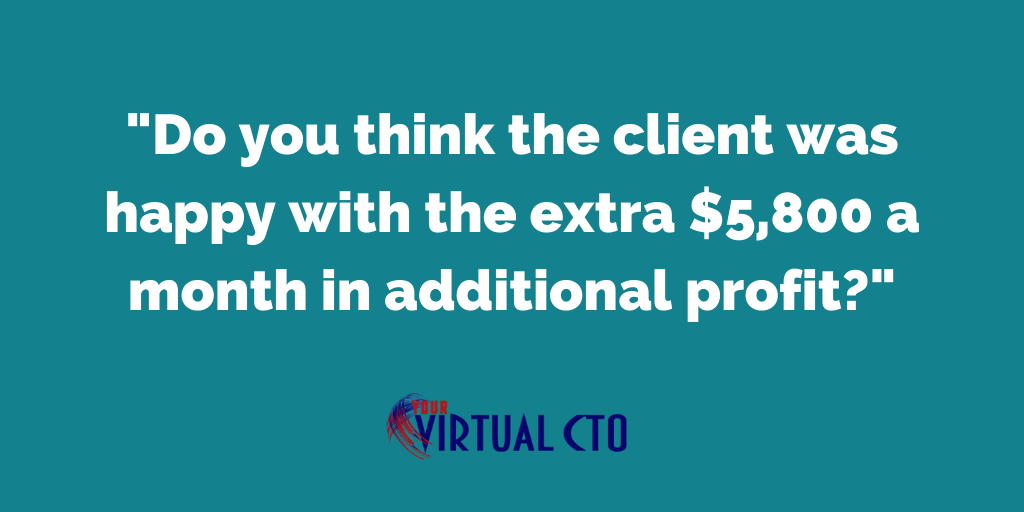 By month 7, our client's monthly revenue was $74,000 a month and a 24% profit. Their monthly profit had exceeded their monthly revenue prior to going through TARCS! What could you do with results like this? While results such as this are not typical, they are definitely within reach for most companies.
PROFIT INCREASE GUARANTEED
We are so confident in our TARCS process that we guarantee a minimum 10% increase in profit or we will refund the cost of TARCS (terms and conditions apply). Clearly, to be eligible for this refund you must have followed the TARCS process as taught by Your Virtual CTO.
FINE-TUNED TECHNOLOGY ENGINE HELPS SCALE YOUR BUSINESS
TARCS takes your existing technology engine and takes it from an old Volkswagen engine to a Ferrari engine. This change alone will help to open the floodgates of revenue your business needs. The stronger engine makes it easier to scale your business. TARCS guides you towards making this happen.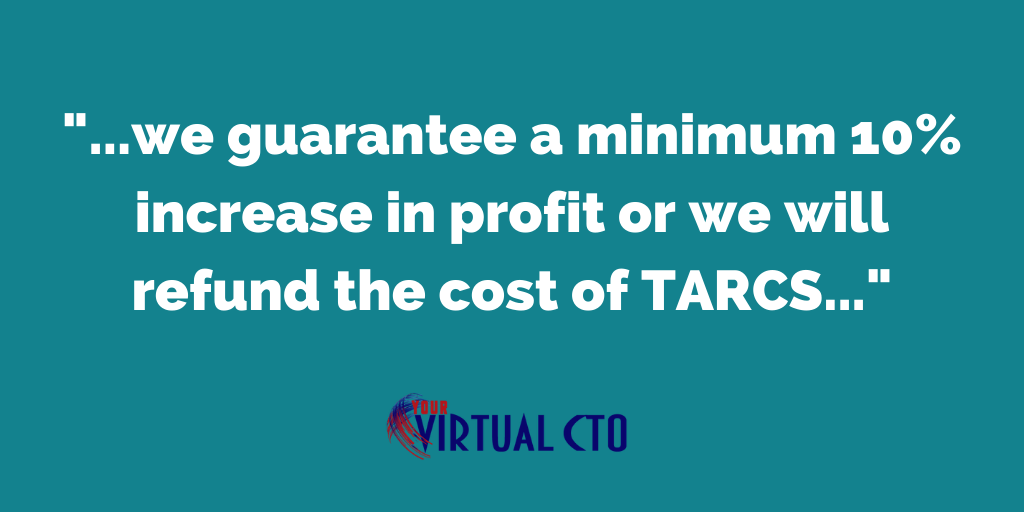 The roadblocks to growth as they relate to technology are removed. A plan is provided to make your technology engine work with, not against, your existing business plan. The synchronicity between these two areas of your business will help guide you towards the extra revenue you're looking for.
THE DEVIL IS IN THE DETAILS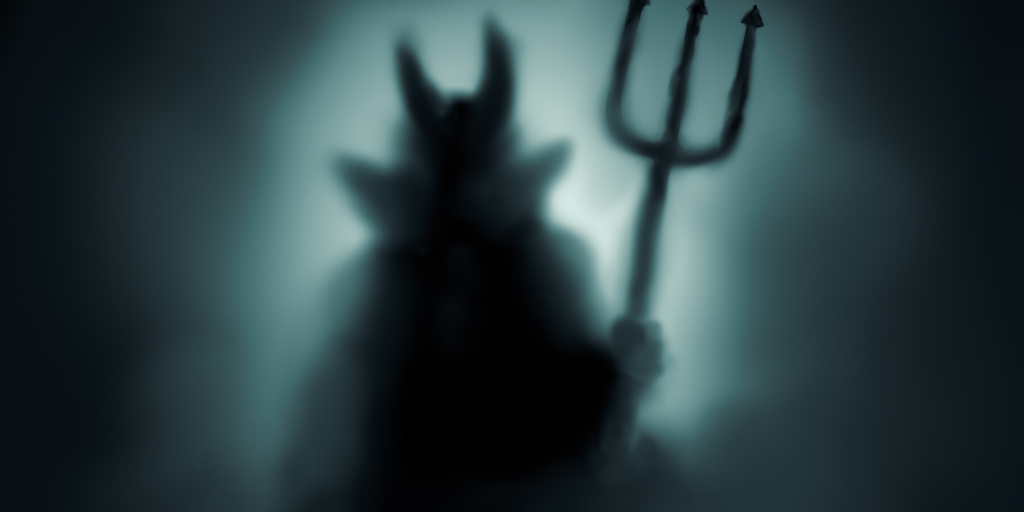 What if you don't have a defined business plan? TARCS identifies and fixes this as well. Alignment is essential to scaling a business and TARCS brings that alignment. Our experts will help you to define a business plan that makes sense. We then define a technology strategy that will push your business to the next level.
The details that many entrepreneurs ignore become a problem when they try to scale. Attention to these details is a big part of why TARCS is so successful.
IT PAYS FOR ITSELF
TARCS is an investment in your business. It will leave you with a well-oiled machine. In the end, it pays for itself via additional revenue and profit. As one client said, "We can't afford to NOT do this!"
There aren't many things you can do for your business that will pay for itself. That's why it is so easy to miss the impact TARCS will have on your business. We are programmed to think of technology as a money pit when in reality, it drives the growth of every business that operates today. TARCS will help you not only see that but capitalize on it in a big way.
SCHEDULE A CALL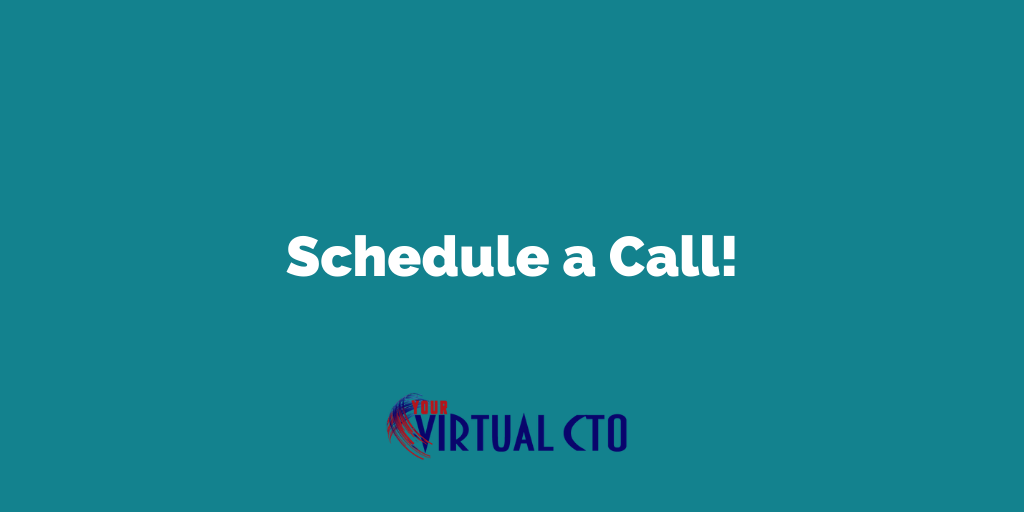 Your Virtual CTO wants to help businesses prosper. That's why we conduct a completely free call to show you what we can do for you. Even the free call generates massive value for your business. Why not schedule a no-obligation, completely free call and see what TARCS can do for you?