NetSuite is a business management software suite offered as a service that performs enterprise resource planning (ERP) and customer relationship management (CRM) functions. It is a horizontal package designed for an extensive range of industries. Your Virtual CTO has the expertise to implement and customize Netsuite to do what you need it to do.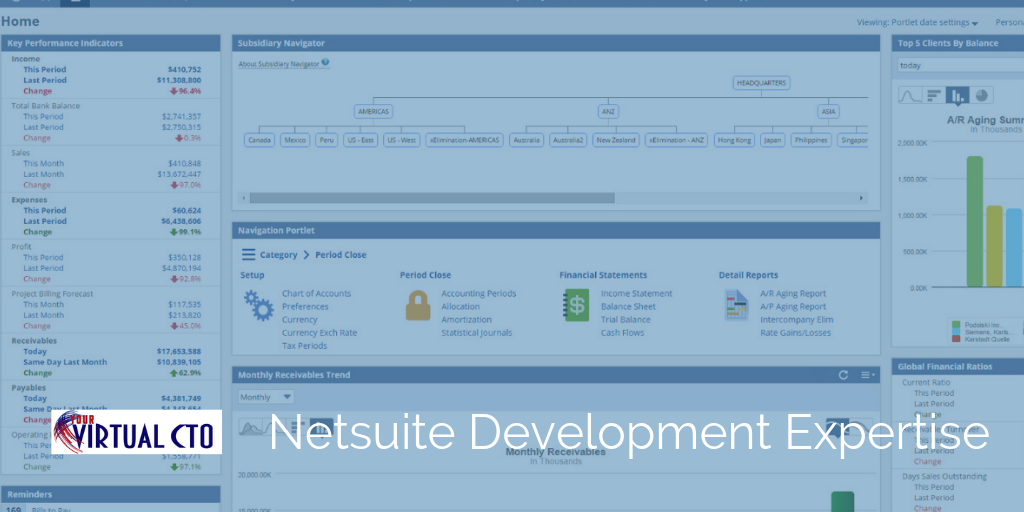 Netsuite Development, Implementation and Customization
Your Virtual CTO has handled many Netsuite projects. We specialize in the following aspects of Netsuite:
SuiteScripting
Workflows
Complete implementation from the ground up
Customization of the Netsuite platform
3rd Party Integrations (Shopify, WalMart, Target, eBay, and Amazon)

We are a proud SuiteSuccess certified Netsuite partner.
Netsuite Development Done Your Way
If you need Netsuite to do something it currently won't do, Your Virtual CTO can customize Netsuite so it is done your way.
We have worked with manufacturing, retail, non-profit, wholesale, and financial businesses to get Netsuite to the level they required.
We needed Netsuite to print nicer looking invoices, quotes, and statements. Mike and the team at Your Virtual CTO handled it for us. Very pleased with the results! — Trisha Fox, IOS Inc.
Get More Information About the
Netsuite Development Services
Complete the form below and we will get back to you within 2 business days. Be sure to describe your needs in detail.