I bet you wouldn't want a team that delivers bad service and fails to always meet up with your set deadlines, right?
However, the good news is that anyone can build up a dedicated development team that will guarantee their start-up business a quality and timely completion of projects.
In today's world, every successful start-up firm requires a dedicated team of developers to ensure the delivery of quality products and services.
Hence you need to hire a software development company to find the perfect team for the ideal job at a suitable time.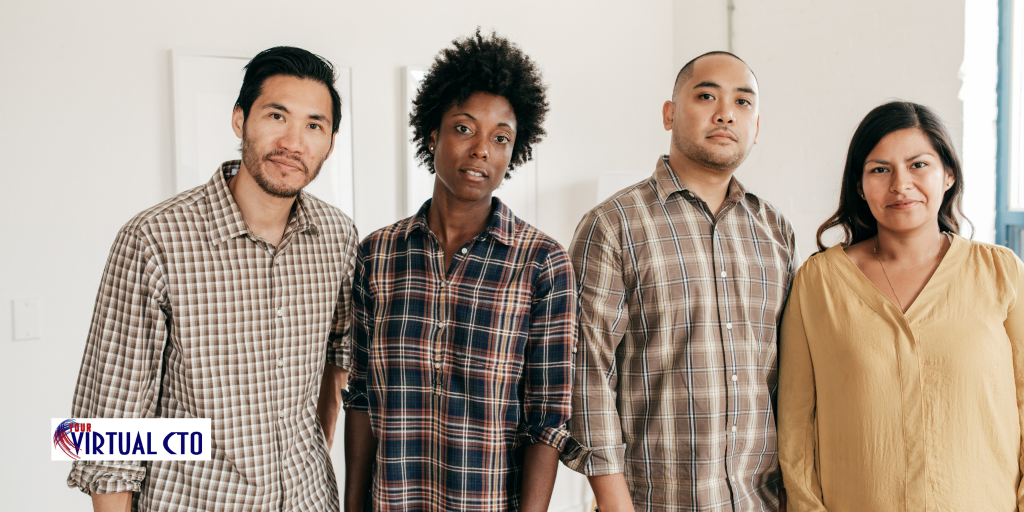 You're probably worried now about how to put together a strong team of developers for your firm? However, consider yourself lucky. This article provides relevant details on what you need to hire a dedicated team of developers.
What is the Development Team?
A development team comprises a group of skilled individuals collaborating to produce software.
It is a complicated job that requires creativity and the ability to adapt to emerging technical challenges and evolving business requirements.
Most hire a development team to address these issues by applying the principles of self-organization and cross-functionality.
Furthermore, your ideal development team should include a combination of premium skills, affordable costs, and overall dedication.
In a nutshell, this means you only consider hiring a team of high-skilled and professional developers for your projects. Expect the team to be dedicated or committed exclusively to your company's tasks to the end.
Meanwhile, ensure to follow an engagement model. The client has a contract with a software development company for a project with specific demands for its development.
This model is essential if your core team doesn't have the experience and particular skills required for a job.
How To Hire A Development Team
It could be a challenging task when it comes to hiring a dedicated development team. However, here are ways you can employ a group of high-skilled developers that can provide quality, unique and project-specific solutions for your firm.
Just like a puzzle, you need every piece in the right position to make a successful team. Here are tips on what you to do or look out for when hiring:
You Should Consider Their Personality, Not Just Skills
A group of rock stars isn't needed to create great software. What is much more important is for your team members to understand each other well. And equally for each member to do their part of the job flawlessly.
It will do you more good to hire a group of software developers who are team players. Keep your distance from self-centered geniuses that are ill-tempered.
Ensure You Invest In Several Senior Developers
A development team probably needs one or two senior developers. Although their wealth of experience and more advanced technical skills will not come cheap, eventually, the cost will pay off for you.
Also, their knowledge, strategic thinking, intuition, and experience will be invaluable to you. In the end, your team will not only avoid making many mistakes but also come up with excellent products.
Hire Coding Experts Wisely
During the process of implementing your project, its requirements can change many times. But if you have experts in programming and coding on board, then your team will do just fine.
A highly skilled professional developer will generate robust code that makes it easy to implement changes.
Go For Both Men And Women
Based on a new study, having men and women on a team in equal shares improves innovation. Even though most software engineers are men, you should also give women a shot in your team. You'll be amazed at how productive mixed teams are.
Trust Their Coding Expertise
You should hire people whose expertise doesn't raise any questions when setting up a development team. Doing this will give you the confidence to entrust them with responsibilities.
It would be best if you also allowed them to proffer solutions to coding challenges with the method they think is best. Besides, you don't have to manage their every move.
Don't Place Personal Convictions Above Technical Knowledge.
Don't force your style of working on your development team. Instead, it would help if you encouraged the team to find the right solution. Nevertheless, it would be best to resist the urge to convince the team to do things in a generic way. Therefore you should put more trust in a person with more advanced technical knowledge or skills.
Ensure You Provide Your Team With The Needed Tools
You must provide your software development team with the relevant tools to make their job more manageable and less stressful. From time to time, you should also ask them what tools ( hardware and software) they lack and provide them as quickly as possible.
You Should Assist Them To Grow Professionally
Invest your cash and time in facilitating the growth of your developers. You won't regret the impact it will have on your business in the long run. Please encourage them to enroll in an online course or an educational resource.
The bottom line is whatever makes your programmer more proficient ultimately allows you to create more high-quality products.
Hire A QA Engineer
The services of a QA Engineer will help prevent technical debt during the first stage of developing software. It would further examine the product before going live.
When you have this kind of engineer in your team, you wouldn't worry about the product meeting all the standards set by the owner of the product. Additionally, a QA Engineer will help boost the efficiency of your team via regular product testing.
Ensure They Have A Reasonable Working Schedule
As a product manager, try to plan the project schedule with consideration for your team members. That way, be rest assured that they would pay attention and devote enough time to solve each problem.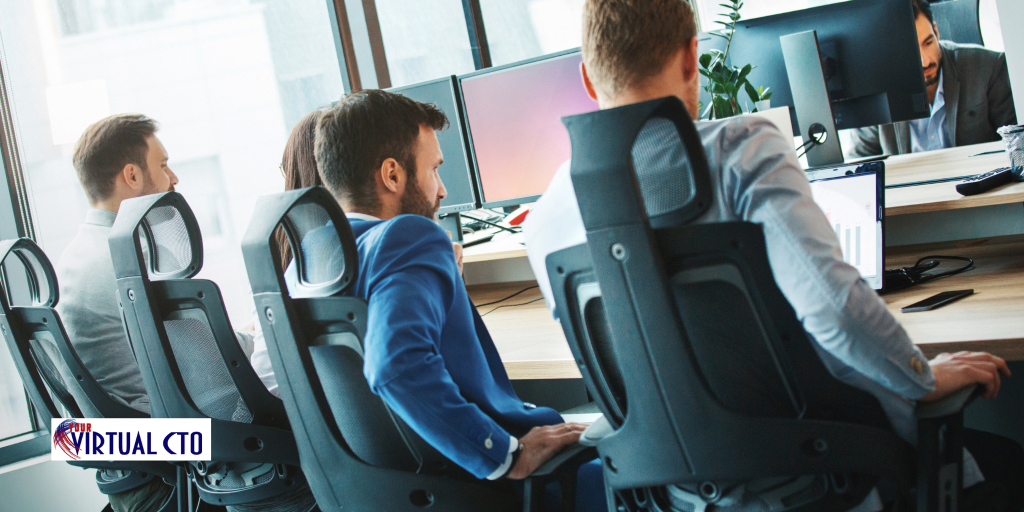 Besides, setting crazy deadlines or work schedules will do more harm than good in your product delivery.
4 Steps to Follow To Hire A Development Team Company
You need preparations to hire a solid group of developers who are experienced and dedicated. Here are four steps to follow to hire your development team:
Conduct A Market Research
It would be best to find out the companies with the necessary experience and the number of years in the market. Another thing you should consider is the growth of the company. As quality service providers grow their business, the number of employees equally increases.
Study The Reviews of The Company.
There are plenty of platforms like GoodFirms and Clutch, where you can find customer's feedback. It would be best if you studied a client's reviews to avoid mistakes. Review platforms usually authenticate customer reviews. Hence be sure all comments are real.
Make Sure You Check Out the past Projects
Any professional firm should have a portfolio of previous jobs. You can check out the IT products published on the website of the company. If you study a company's portfolio, it will provide an opportunity to verify their expertise in the specific field.
Protect Your Data
How do you protect the idea of ​​your project? The best thing you should do is to sign an NDA agreement before discussing the project. The NDA agreement covers aspects of the development process, such as the transfer, access, procedure for data collection, and many more.
Additionally, Software development companies must also adhere to the EU General Data Protection Regulation (GDPR).
How You should Interview Development Team For Hire
It would help if you considered the channel of communication before interviewing your prospective development team members. It's best practice to send an email to schedule either a phone or video call.
This initial meeting should focus on your business goals, expectations, and project requirements. Additionally, you can ask questions about the developer resumes, proficiency, experience, etc.
You should also arrange an hour for a video interview to test the skills level of the candidates. The time duration for this call should be between 20 to 30 minutes. This should be enough for the candidates to make a first impression.
Hard skills are crucial to the job of a developer. It comprises the intuition, knowledge, proficiency, and experience required to make products. Be sure to include these skills in the description of the project.
As for the developer's hard skills, you would find it impossible to test without considering his technical knowledge. Therefore, you should always collaborate with a technical consultant (e.g., a CTO specialist) during the interview.
Frequently Asked Questions
How should a development team be structured?
Follow these excellent tips below to structure your development team.
First, you decide on an appropriate size of the team.
Secondly, you have the big teams split into smaller ones.
The next step is to arrange your teams correctly.
Choose who should be on the team.
You can change up the teams as you deem fit.
Lastly, ensure you take care of the organizational climate.
What makes a good development team?
Below are traits you need to make a good development team:
Clear Roles and Responsibilities
Effective Communication
Strong culture
Independence
Common goals
Who are the members of the development team?
Below are essential members of a development team:
QA engineer
Backend developer
Database administrator
Testing expert
Project manager
Software architect
Project lead
Conclusion
In conclusion, the process required for hiring a development team takes a short time. More importantly, the development team will offer you the opportunity to collaborate with high-skilled, talented, and experienced developers across the globe.
Use the tips above to hire an amazing team of developers. IF you'd like to take advantage of our expertise in this area, please get in touch!