Lead generation: this is something essential for any business. Lead generation and chatbots can be a perfect combination that can flood your business with leads. Embracing chatbots as a lead generation strategy is sure to produce more leads.
If you need more leads and you want the perfect platform for lead generation, keep reading.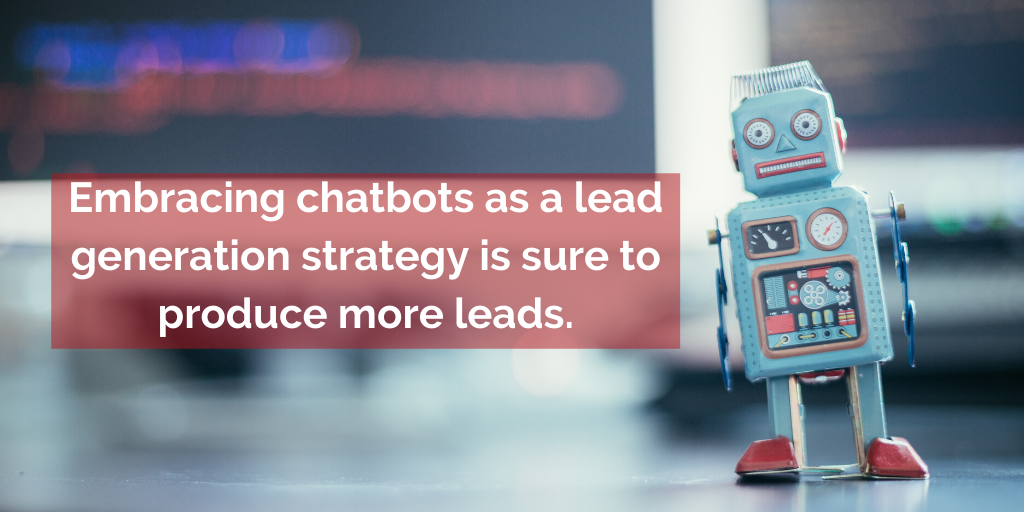 Chatbots and Lead Generation
Chatbots will help you understand your audience, segment your audience, build relationships, replace forms, and educate your audience.
Chatbots Help You Understand Your Audience
If you've ever tried to give a new neighbor a present, you have no doubt experienced the difficulty. Contrast that to giving a gift to a close friend. Why is it so much easier with a close friend? You likely know your friends inside and out.
Just like giving a gift to a new neighbor can be difficult, selling a product or service to customers can be difficult if you don't know their interests. A chatbot will make this difficult task much easier.
A chatbot will make it so much easier for you to understand your audience and their pain points. You can use it to identify their interests, likes, and dislikes. This is going to help improve lead generation.
You can use a chatbot to conduct surveys, ask questions, and quizzes whenever a potential customer interacts with it. This is going to give you a better idea about your best and least performing products as well.
One major type of business that can utilize a chatbot to increase lead generation is an eCommerce store.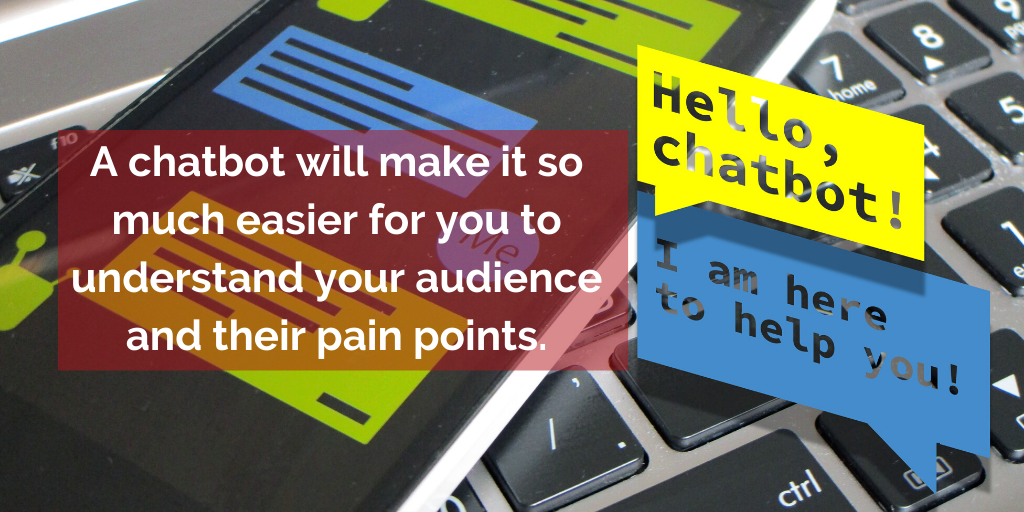 When a user visits the eCommerce website, the bot can ask for their interests. Whatever the user responds, the bot can show the inventory you have for that type of item.
Chatbots Help You Segment Your Audience
If you want to keep your content relevant, segmentation is the key. Segmentation will also escalate your lead generation.
If your travel website started suggesting to US residents a tour package meant for Indian citizens, it is going to spoil their customer experience. It is going to cause confusion, and worse, it will make the customer think you're site is not for them.
Running a chatbot on your site can help segment your audience based on the data they provide. It can do so based upon many factors like demographics, interests, age, gender, search requests, etc.
This will help with lead nurturing because you can present content to your customers that will help them with a solution you might have for them. You will know that you are aiming your content at the right group.
As an example, if your user is a fan of the Denver Broncos, your bot can show them all the Broncos merchandise available through your website.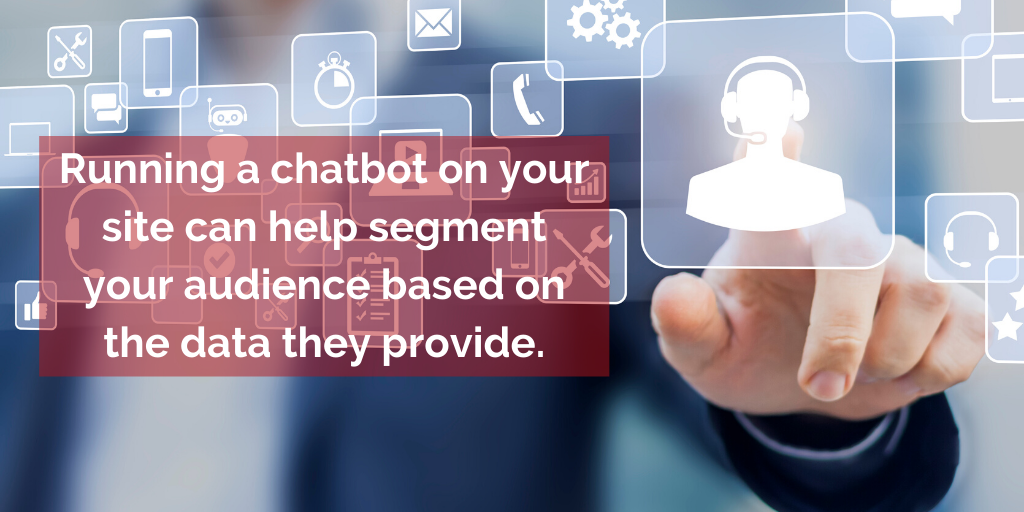 This creates a huge impact as it targets the audience with things they are definitely interested in. It eliminates the guesswork.
Chatbots Help Build Relationships
People buy from someone they know, like, and trust. Trust is truly the foundation for a relationship. Your chatbot will help you build that trust by having regular chats with your audience.
Your subscribers remain engaged because your chatbot is providing them instant support and is available at all times to help them. This gives your customers the impression that your brand is one they can always rely on.
This approach is going to help lead generation. Customers rely upon chatbots because they are not pushy and they take care of the customers' preferences.
One major way is to provide customer support via a chatbot. If a customer finds issues with their order or their account, they can ask the bot how to fix the problems.
There are many chatbot lead generation strategies, but this is the one that you must always follow. Building a lasting relationship with your customers is essential. You can manage this with chatbots and increase your lead generation.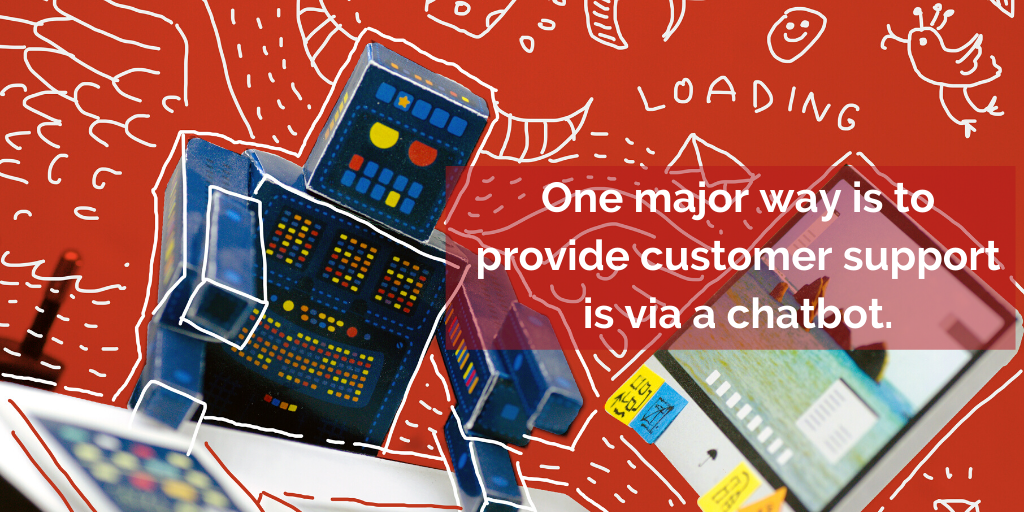 Chatbots Replace Forms
For many people, the act of filling out forms has become a very tedious task that they don't like doing. It is neither exciting nor engaging. Chatbots can replace forms in a way that can generate leads cleverly.
The further into the conversation a user goes, the more details the chatbot can gather about them. This decreases friction and streamlines the process of collecting data. This instantly boosts your lead generation strategy because the customer doesn't have to fill in a form.
Users enjoy giving information in reply to a question. A chatbot used to collect lead information is a method that does not bore users.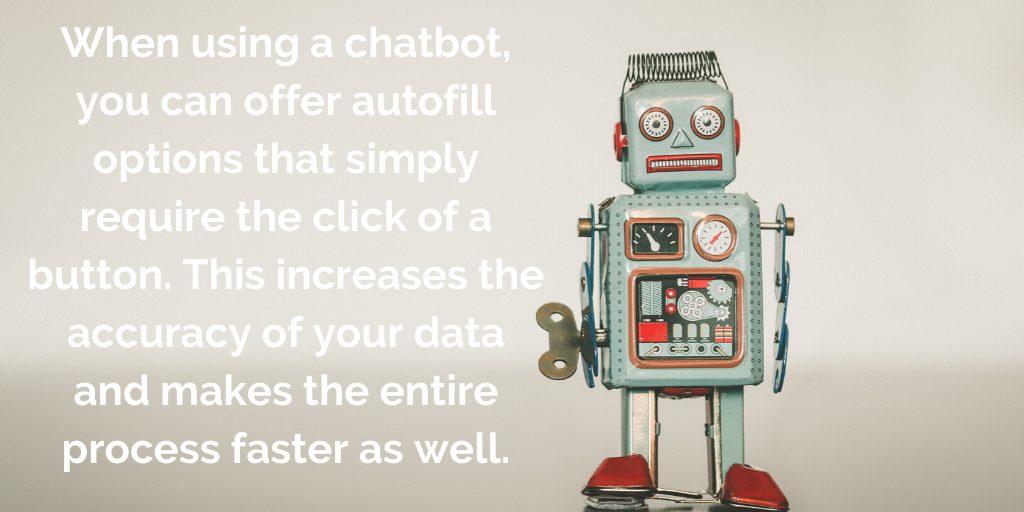 Be sure your chatbot can ask the user's name, email address, phone number, address, and much more.
When using a chatbot, you can offer autofill options that simply require the click of a button. This increases the accuracy of your data and makes the entire process faster as well.
Chatbots Educate Your Audience
A big part of any lead generation strategy is education. If they don't have knowledge about your product or service, the customer is not going to buy it. Education is made easy with a chatbot.
There are many companies using chatbots to teach their audience. This eventually turns them into regular subscribers. You can even use a chatbot to make reading your blog that much easier.
With some very simple programming, you can allow your user to enter a term they are interested in and the chatbot can present articles related to that term. It all takes just seconds.
When used properly, chatbots will allow your user to find content on your website much more easily.
Imagine you are looking at a blog about marketing and you can type "content marketing strategies" in a chatbot and immediately be presented with all articles on that blog that pertain to "content marketing strategies"? Mind blown!