Do you ever feel like you're spinning your technology wheels?
I suggest that it's time to take a look at what you do on a regular basis that is holding you back.
There is a shortcut, a simple hack to be able to get more done, and I'm going to reveal it to you now.
It's your habits.
Right now they are probably working against you by sabotaging your efforts to add revenue and profit to your business. But, you can turn that around so your habits help move you forward faster than you could imagine.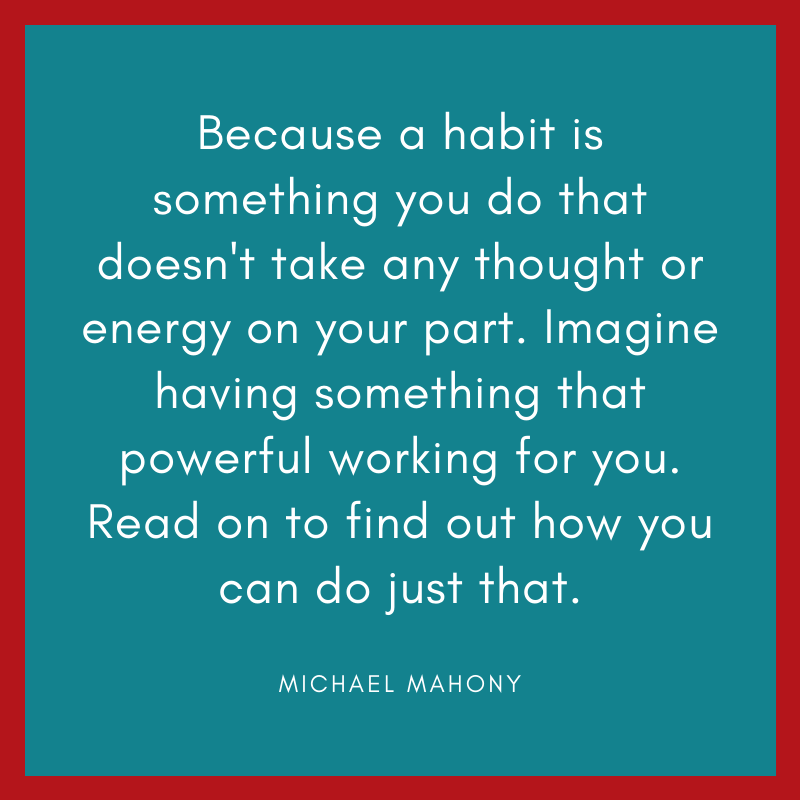 Because a habit is something you do that doesn't take any thought or energy on your part. Imagine having something that powerful working for you. Read on to find out how you can do just that.
Start with the What
How do you know which habits to keep and which to dump? Examining your habits is often difficult.
The easiest place to start is by identifying the habits you already have and write them down. How do you keep your technology updated? Do you have an internal technology team? Are they contributing more to the bottom line?
Then, you can ask yourself if those habits are slowing you down from achieving your technology goals. Has profit been increasing? Is revenue on the rise?
Here's an example. Let's say your goal is to lose weight. You may have a habit that when you sit down to watch your favorite tv show you always choose to eat an unhealthy snack. The habit isn't the action of watching tv, it's choosing the snack with that action.
Then label your habits as either helping, hurting or neutral to you. This is especially important to technology issues. It can be difficult to stay on top of the newest trends, but do you really need to be that cutting edge?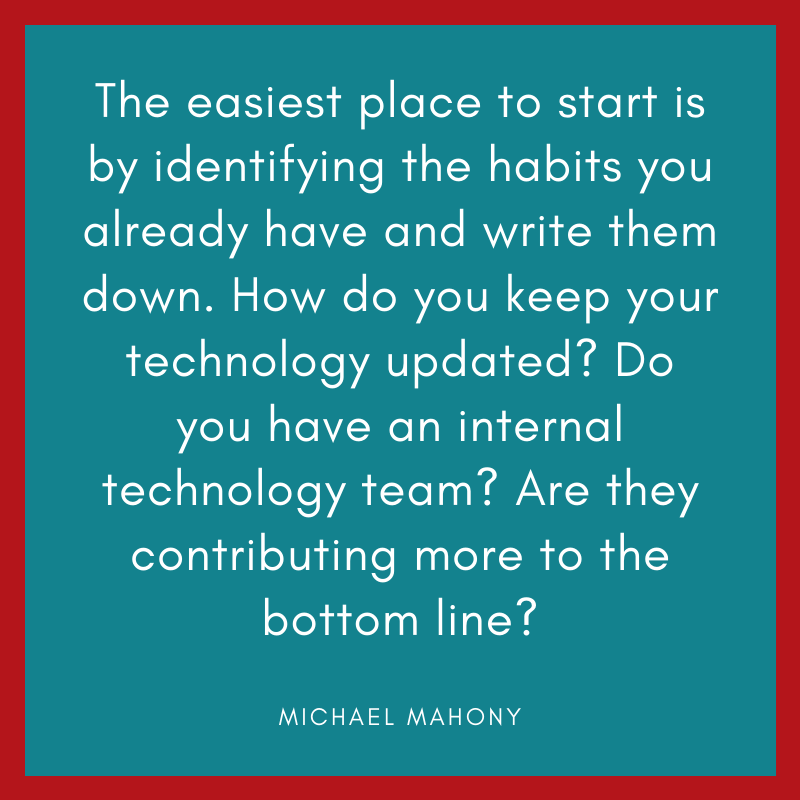 Replace those self-sabotaging habits on paper first
Once you know what you are doing without thinking, you can start replacing any old, self-sabotaging habits with new, self-serving ones. Make a list of the things you would like to put in place to replace your bad habits. Perhaps it is a backup routine for all your data? Maybe it is being better organized with your projects?
In the example above, you could write down that you will grab a healthy snack every time you sit down to watch TV. In the case of technology, it is about being disciplined.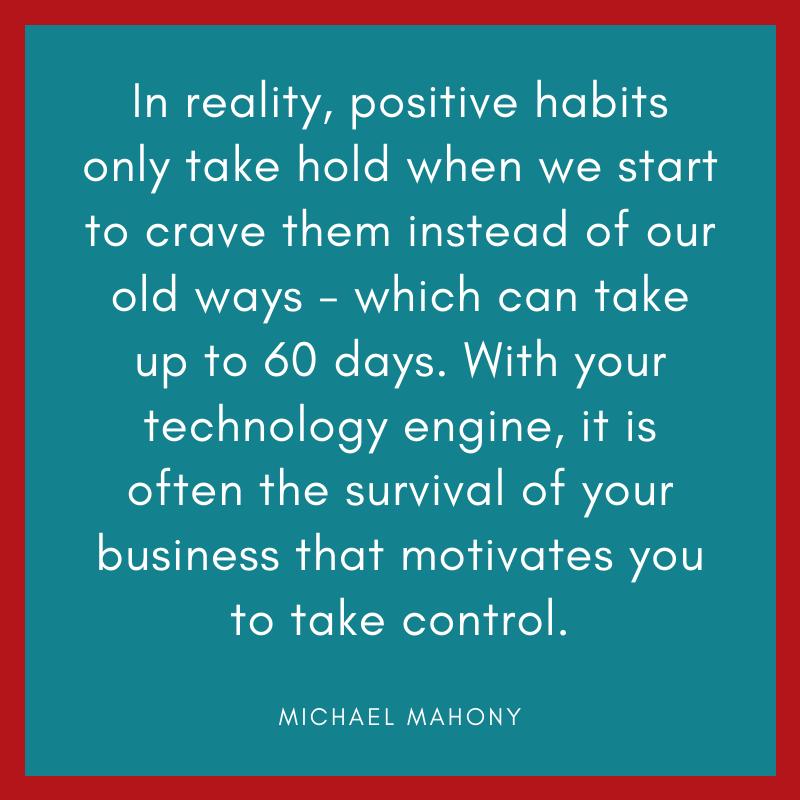 Give yourself time
At one point, scientists believed it took 21 days to create a habit.
That somehow, on day 22 you could wake up cured of your old ways and excited to maintain your new-found routine.
In reality, positive habits only take hold when we start to crave them instead of our old ways – which can take up to 60 days. With your technology engine, it is often the survival of your business that motivates you to take control. Either way, the results are the same. You have to crave new habits in order to get rid of your old ways.
Fortunately, two months is not long when you consider the impact great habits will have over your lifetime.
How do you think your new habits will catapult you to success with turning technology into a profit and revenue accelerator?