What are your business goals for the year? Do you want to start a new company? Or you wish to scale your business? Regardless of the vision, hiring a business coach will help you take your business venture to another level.
Besides, running a business is not a walk in the park. It's a journey of grits, rife with challenges that only strong business leaders can overcome. Little wonder, many successful CEOs employ the services of a business coach to mentor them. This post will show you several things a business coach can offer to you and your team.
10 Things A Business Coach Can Help You With
The paragraphs below provide ten things a business coach can bring to the table in your business pursuit.
#1. Business Coach Helps To Provide Clarity
Many entrepreneurs lack clearness in their business endeavors. The buyer's persona, target audience, products, marketing processes, and content marketing strategy can sometimes overwhelm them. Hence they sometimes run their businesses to the ground due to a lack of clarity.
Some entrepreneurs also underprice their products and services, thereby leaving much money on the table. However, you can gain clarity on who is your ideal customer with the help of a coach. You will also have better clarity on what to offer and the content strategy to drive sales.
Besides, this type of coach also helps you to gain clarity on your product development process. Therefore, if you need a clearer vision, get a business coach's services as soon as possible.
#2. A Business Coach Helps You To Take New Grounds
It's essential to hire a business coach when you get stuck after exhausting your last business success level. A business coach will challenge you to try new things and best your previous records. Furthermore, they will help you try new things and discover hidden possibilities in you.
Remember, it's easy to settle for less, mostly if you've achieved a certain level of success. But having a good coach will motivate you to keep reaching for higher levels of success than the one you previously experienced.
So, if you are beginning to stall in your business, go for a business coach. They will motivate and inspire you to success!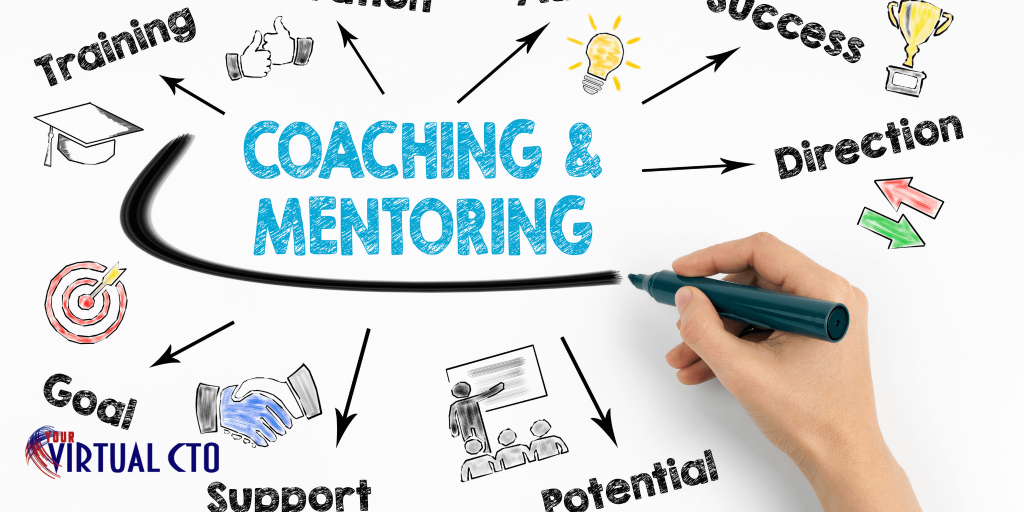 #3. Business Coach Can Increase Your Creativity And Income
Creativity refers to imagination or original ideas to create something. Suppose you intend to thrive in your business niche. In that case, you need to stay creative and develop relevant solutions to your customers' problems.
But running a business can be draining and mind tasking. Sometimes, you might experience difficulty in churning out relevant ideas for your marketplace. But a business coach will guide you on how to increase your creativity and your income.
They will teach you several strategies that will spur your creative powers to provide your target market solutions.
#4. A Business Coach Help You Gain Confidence
Do you have outstanding, inspiring plans but lack the confidence to execute them? Then, it would be best if you had a business coach. These kinds of coaches help to boost your confidence by inspiring you to greater heights. They also help improve your competence.
It's noteworthy to mention that increased competence will lead to confidence. And as your confidence increases, your business profit will also increase. So, if you want to scale your business quickly, hire an experienced business coach who will help you boost your confidence and break new grounds.
#5. A Business Coach Can Help You Identify Your Strengths And Weaknesses
You have your array of strengths and weaknesses, just like any other entrepreneur. The secret to success is in knowing your strengths and playing based on them. However, you might fail to identify your strong points and weaknesses because you live with yourself and have become used to them.
So most times, you neglect what you do best and magnify your shortcomings. But a coach will help you identify your strengths and weaknesses and guide you on the next line of action to take. They can advise you on the type of business to start and the products to create based on available resources.
#6. A Business Coach Helps You Set Audacious But Realistic Goals
Setting SMART goals is necessary to grow your business and increase your sales. However, a significant number of entrepreneurs are clueless when it comes to setting SMART goals. Many business owners err on opposite sides of the coin.
Some are too scared of setting audacious goals, while others set big unrealistic goals. A business coach is essential here. He helps to provide clarity and allows you to set bold but realistic goals. He will also motivate you to develop action plans that will lead to the actualization of your business goals.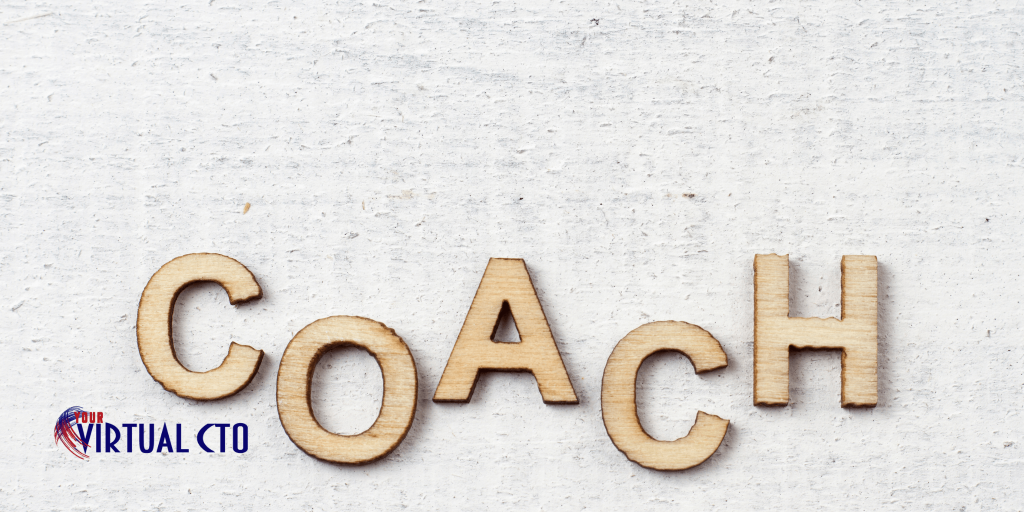 #7. Business Coach Boost Your Accountability
Now, a lack of accountability is a significant problem for many business owners. They set goals and plans but are unable to stay accountable to the end. One notable role that a business coach plays is helping you stay accountable to your goals despite your challenges and excuses.
You will learn to keep records of your daily progress. Still, a coach also spurs you to improve your life and put in your best no matter what. Accountability is a trait that enables business owners to go beyond their current capacity and achieve their set goals and objectives.
If you struggle with staying true to your goals and plans, you can hire a business coach to help you with that.
#8. A Business Coach Helps Skyrocket Your Business Productivity
Productivity is imperative for your business growth. The more you produce, the more revenues you're likely to generate. Also, the more problems you solve, the more rewards you reap.
However, productivity will not jump on you. You have to work hard to become productive even during difficult times. Take note that being productive can be difficult when you face business problems like disgruntled customers, increased production prices, production challenges, among others.
However, with a business coach's services, you will learn how to wade through your challenge and remain productive. Your coach will help you see innovative ways to provide solutions for your businesses.
For example, during the Covid-19 pandemic in 2020, some entrepreneurs went out of business. But a few managed to stay relevant because they hired a coach who taught them how to stay productive by creating digital products for their teeming customers. And this innovation equally increased their income.
Therefore hire a coach if your team productivity is going down.
#9. A Business Coach Makes You Leave Your Comfort Zone
Imagine this scenario. You feel you and your business team is stuck. Also, you're not making fair use of your potential. You know you could do more.
But you don't. Why?
You're scared of leaving your comfort zone. You want to change, but you don't like the discomfort that comes with change. So you avoid it and stick to your former patterns. And you end up with your old results. Then you begin to wonder why things are not changing.
You should seek the services of a business coach if this scenario defines you. Your business cannot grow until you grow. You will only produce sub-par results in your industry if you are stuck in your comfort zone.
Hire a business coach to push you out of your comfort zone. That way, your business will record unprecedented growth.
#10. A Business Coach Helps You Gain Perspective
As a business owner, you must have a perspective on your work process. If you want to create ideas that will move your business forward, you will have to engage a business coach's services. Your coach can also help you differentiate between an idea that will work and an idea that will not work. So, if you need help in gaining business perspectives, hire a coach. Your business will thank you for it.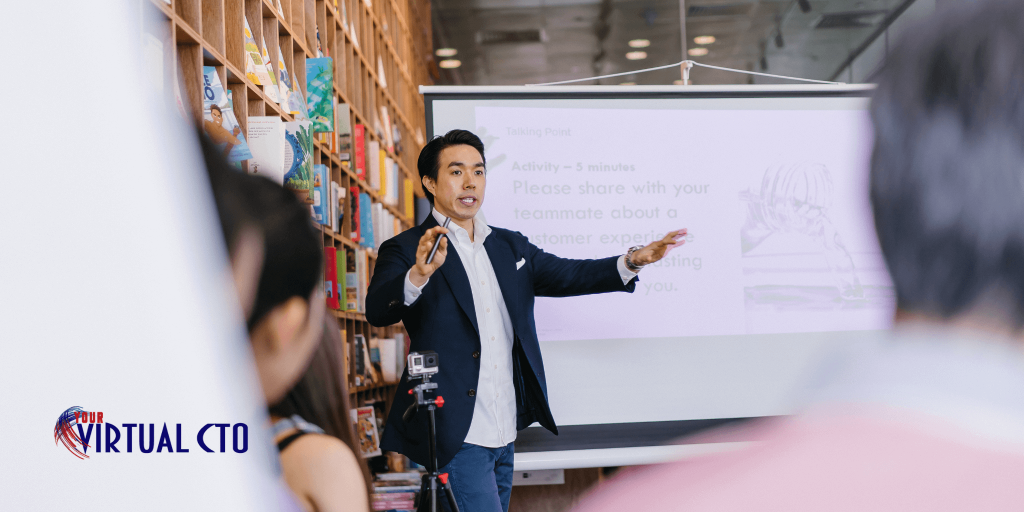 Final Words
As a young entrepreneur, you need someone that has trodden through the business path to provide direction. And that is what a coach does for you. He takes your hand and walks you through the process of building and growing a profitable business. Hence a business coach is indispensable to your progress as an entrepreneur.
Lastly, ensure you hire a business coach who has achieved the milestones you have set down. Seek for a coach who walks his talk and who has recorded massive business success.